Yes they are. . . .
pink
too.

Julian from Race Face hooked me up with the pink bars for my Legend build.

Originally i had decided on the red ones, then I thought i'd go with black. The problem with black is... I already have black for my Wildcard. Well i dropped into the Race Face tent and was super stoked on the pink bars for sure.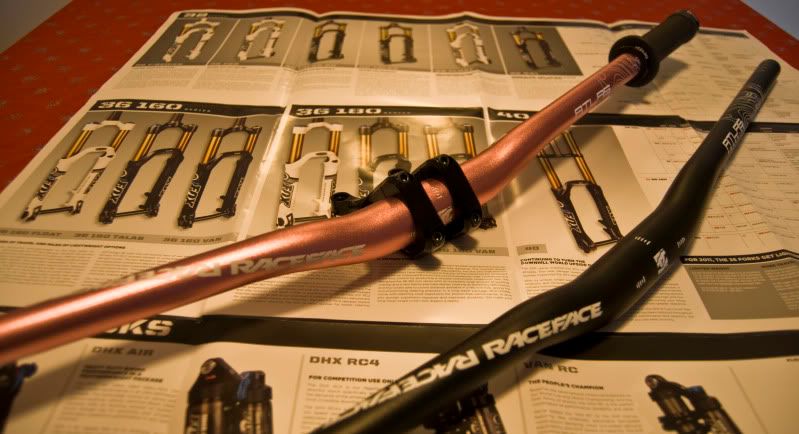 Heres Julian talking about all the goods.